Our Charitable Innovations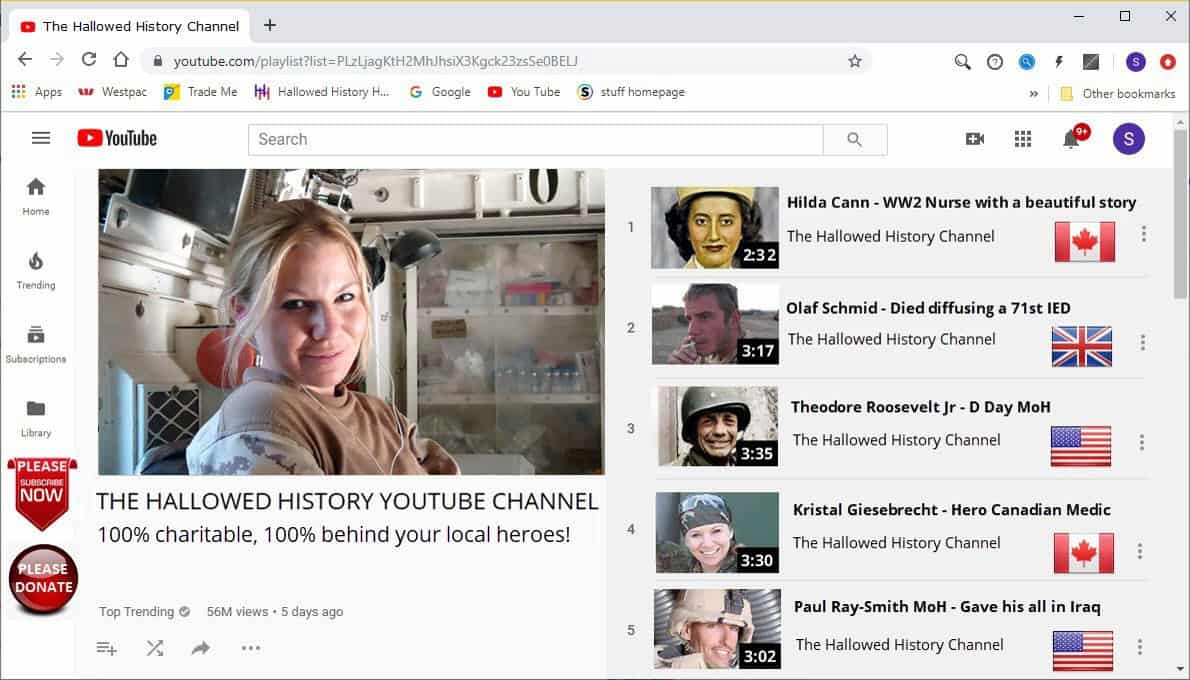 With the support of 5 x Academy, 4 x BAFTA Award recipient Sir Richard Taylor, The Hallowed History channel delivers these videos in a totally new format:
Short, highly inspirational, highly engaging stories of fallen veterans that are always narrated in the first person – as if the veterans themselves are speaking.
Wherever possible, the veteran's voices being spoken by a family member or a friend if the family approves of that.
Once our operating costs are met, every cent will go to highly accredited veteran charities in the subscriber's home countries, with a request that it be used to help veterans, and – for the duration of the pandemic – front-line health workers in their communities. Provided the contributing families agree, each video will also be registered as a 'Non Fungible Token', to increase its value and to solely raise funds for charity.
Please see the FAQ section for the list of charities we will be donating to.
The Mobile System for Veterans


While it's navigation features aren't shown here, the mobile system can take users both remotely and 'on-site' to thousands of war graves and cemeteries across the world. Instead of a short inscription, families, friends and comrades across the world will now be able to say for their loved ones, at those sacred places:
"This is what I did…This is who I am".
The mobile system for veterans has been donated to our Charitable Trust, and provided its operating costs are met by our YouTube channel and online donations, every cent it raises will go to veteran charities in the subscriber's home countries.
Please see our FAQ'S about the mobile system's current status, capabilities and test results.
The Education Program will work in the following way, noting that:
It will celebrate any local hero in your community, not just military veterans.
These New Zealand pilots used the Virtual Cemetery in our mobile system, not Augmented Reality, which is planned for future releases.
To create a win-win-win for sponsors, schools and kids, this is how it works: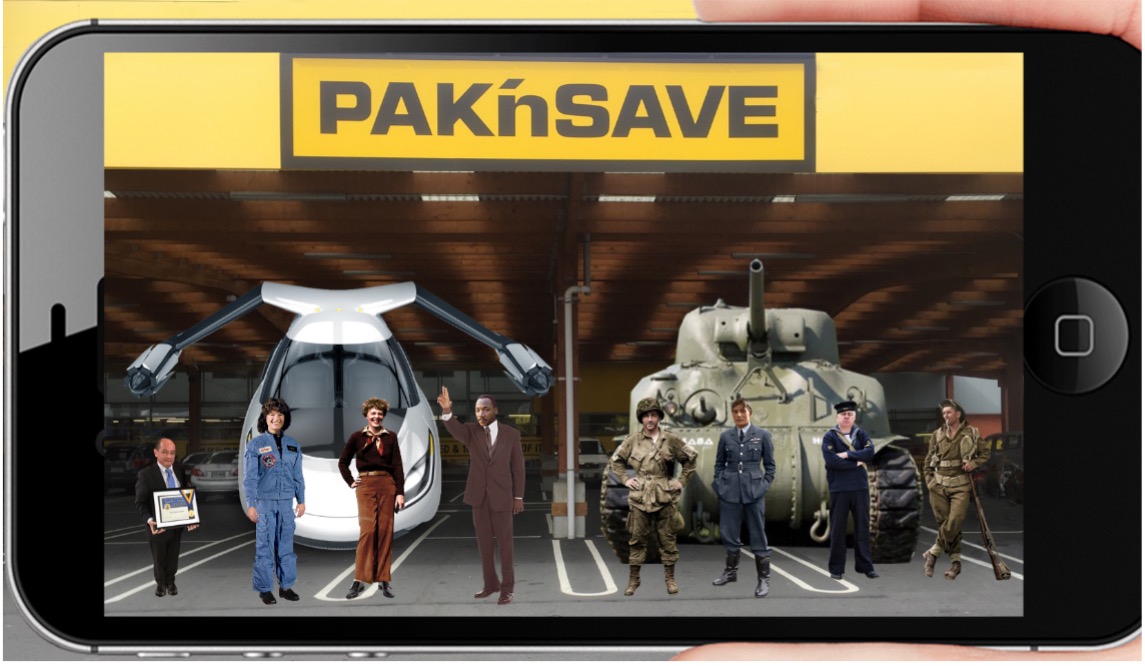 Sponsors gain an Augmented Reality display outside their business, also accessible on their website and Facebook page. If their clients tap on any AR figure it will open a multi-media history about a local hero, created by local schoolkids.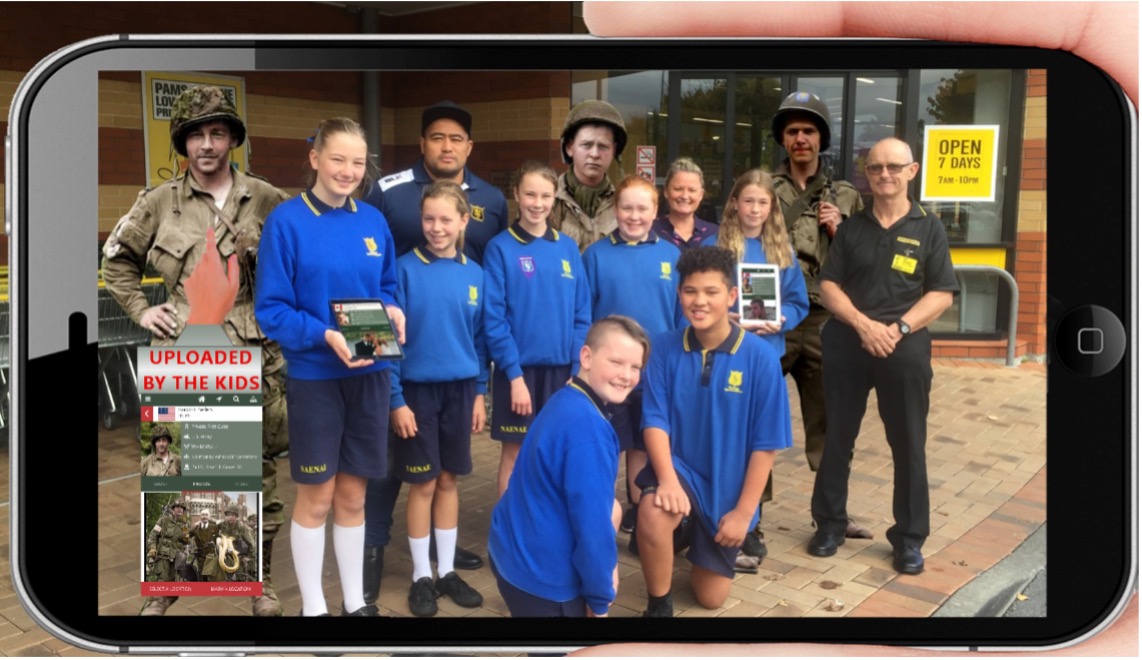 Kids create and upload histories about their local heroes (the figures in the AR displays), while learning key values lessons – about what it means to be a hero – in a fun new way.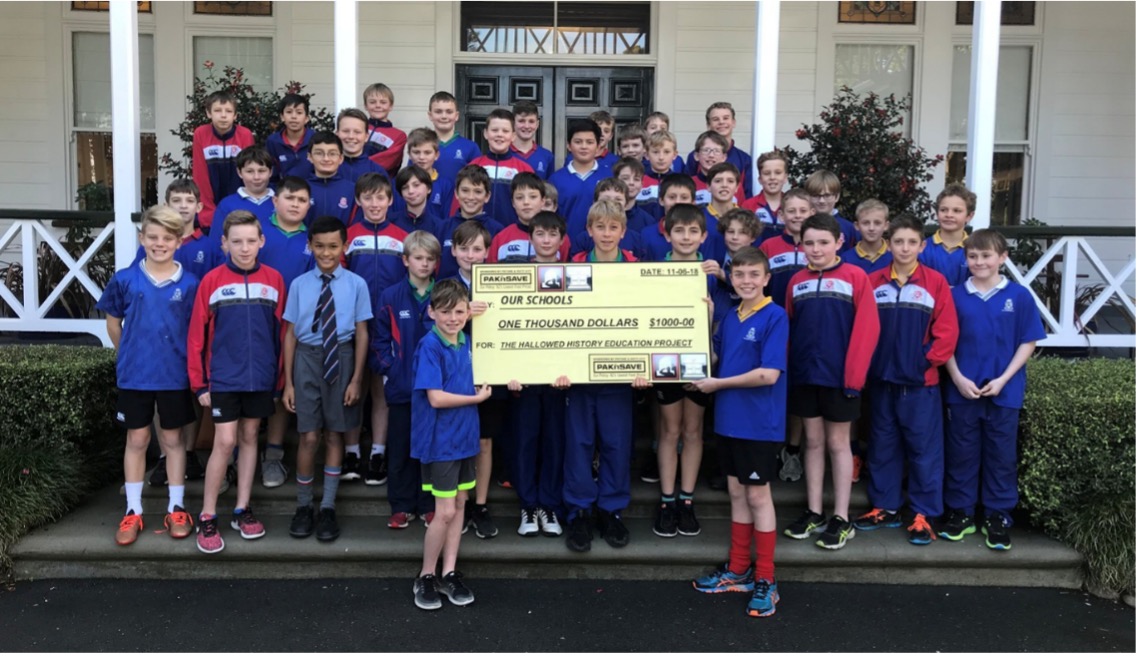 Schools receive the money the sponsors pay for their year-long AR advertising display, including the inspirational stories that feature at their front doors and on their websites and Facebook pages.